Name:
Traveling Block
Rated hook load:
pulley QTY:
Wire rope Diameter:
Mainhook mouth size:
Dimensions:
Weight:
Product Description
Traveling Block Hook is an indispensable lifting equipment for drilling rigs,it can be used to lift swivel or top drive equipment. this product can be usd with a variety of different rigs to adapt to the needs of oilfield drilling.
1. Joining traveling block and hook together reduces overall Length and can help to satisfy the requirements of operating a top drive.
2. The hook blocks conform to API Specification 8C PSL1 and API monogram can be used.
3. Critical driving parts uses advanced heat treatment process such as cementation, can satisfy process requirements of overhead drilling.
4. Before leaving factory all productions have passed depth flaw detection.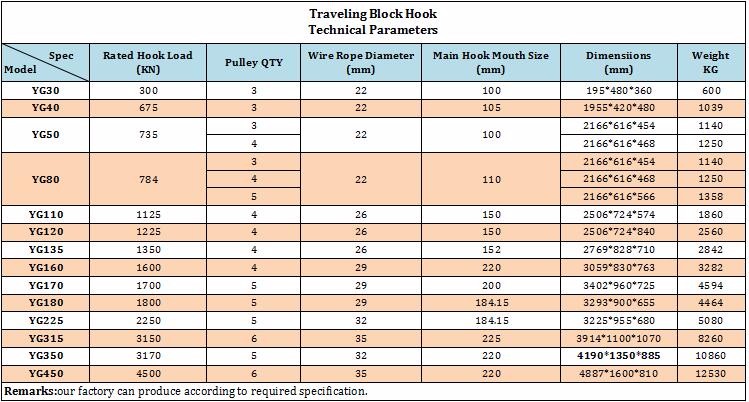 Mo