Vietnam is under pressure from China to call South China Sea stop oil and gas development? Ministry of Foreign Affairs: I dont know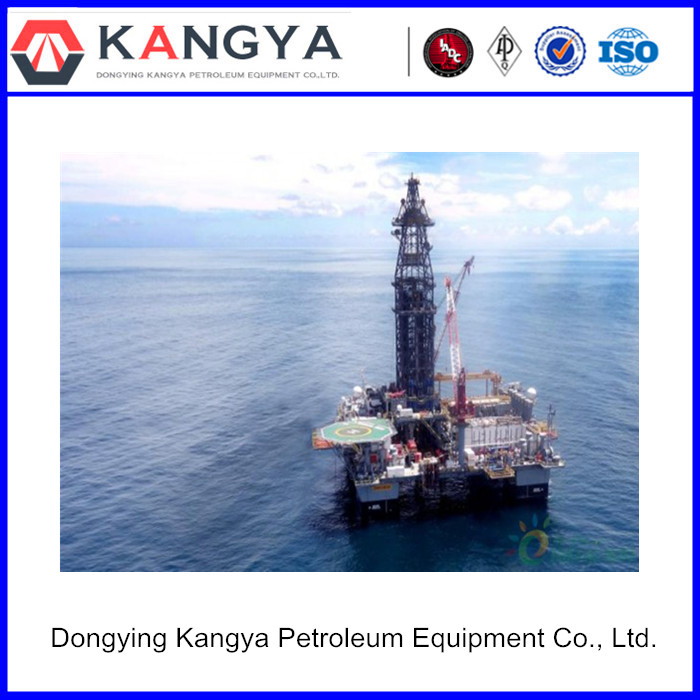 The state-owned Vietnam Petroleum Group recently told Spain's Repsol Oil Company that it will stop oil exploration in the disputed waters of the South China Sea. The BBC said that this decision is likely to be subject to pressure from the Chinese side. The Chinese Foreign Ministry spokesperson Hua Chunying said that he did not know where the news came from.
The oilfield, named "Chidi", was developed in cooperation with Petro Vietnam and Repsol of Spain and has now entered the final preparation phase before commercial mining. According to the plan, the offshore rig "NSK 8504" should have departed from Singapore to the drilling area on Thursday (22th).
Repsol's senior executives regard "Chidi" Oilfield as an important profit growth point for the company in the future. The company owns 51.75% of the shares in the Red Emperor project. For this oil and gas field, relevant parties have invested a lot of money. According to Repsol's 2017 earnings report, the company spent about US$ 41 million in oil exploration in Vietnam.
In April last year, the developer entered into a 10-year lease with Malaysian Yunsheng Holdings and leased a floating production storage and offloading vessel (FPSO) for a contract value of more than US$1 billion. At the same time, they also commissioned the US marine engineering company Keppel FloaTEC to build a production platform with a contract value of about 40 million US dollars.
The source stated that Repsol and its partners are expected to lose about 200 million U.S. dollars.
A source close to the Vietnamese government told Reuters that whether the project was suspended or completely terminated still remains to be discussed by the Political Bureau of the Vietcong. However, relevant Vietnamese ministries tend to terminate.
The Repsol headquarters in Madrid and PetroVietnam declined to comment on the news. Vietnam's Ministry of Foreign Affairs did not reply to Reuters' email.
In 2009, Pan Pacific Petroleum discovered an oil field in Block 07-03 of the South Kunlun Basin that was unilaterally demarcated in Vietnam. It was later named "Red Emperor" (Ca Rong Do in Vietnamese).
The oilfield is located within the "9-dune line" and is expected to contain approximately 45 million barrels of crude oil, 172 billion liters of natural gas, and 2.3 million barrels of condensate. The oil field is located about 350 meters under water. Taking into account the cost of mining, as long as the international oil price can be maintained at 60 US dollars per barrel, mining will be profitable. Reuters said that the development of this medium-sized oil field will help Vietnam slow down its decline in oil and gas production.
Reuters said that in less than a year, Vietnam has stopped two oil and gas development projects under pressure from China.
In June 2017, Vietnam conducted oil and gas exploration activities in 136-03 oil and gas blocks unilaterally delimited in Vietnam. Because the waters are within the "9-draw line" and the Chinese side strongly opposed it, China-Vietnam military exchange activities were also interrupted. Eventually, Vietnam ceased exploration on July 24, 2017.
Block 136-03 is located just east of Block 07-03 and was jointly developed by Vietnam Petroleum and Repsol. At the time of the stop, Repsol's deep-sea rig "Deepsea Metro I" has arrived on the outskirts of Labuan, Malaysia.
The BBC also speculated that the two suspension decisions may have come from one reason - China exerted pressure.
At the regular press conference of the Chinese Ministry of Foreign Affairs on March 23, a reporter asked whether the Chinese side had pressured Vietnam or directly to Repsol. Foreign Ministry Spokesperson Hua Chunying said: "I don't know where your news comes from."
Hua Chunying emphasized that China's position on the relevant issues in the South China Sea is consistent and clear. At present, the situation in the South China Sea is gradually cooling down, and it continues to show positive development. We hope to work together with related parties to safeguard the hard-won good situation in the South China Sea and make contributions to regional peace and stability.